Blog
June 13, 2014
---
Mimulus
The high quality stainless steel that is used is durable and very low maintenance. The bright polished metal has a good protection against any weather and is corrosion-resistant. Therefore, the sculptures are very suitable to display in the garden, terrace, bathroom or wellness area.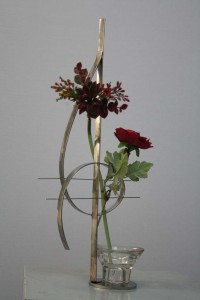 ---
Calluna
Instead of glass you may like porcelain better. Porcelain matches beautifully with some of our sculptures which makes it also a fabulous combination.
We can advise and deliver porcelain or Dutch ceramic upon request.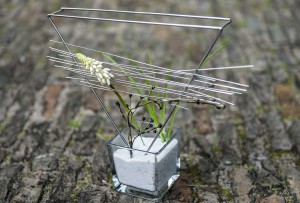 ---
Ambrosia
Except for a timeless design a number of sculptures are multifunctional, like Juliet and Crocosmia. They can also be displayed as a candleholder. Incense burns nicely in the sculptures Zulu and Xi. That shows the craftsman's love for detail as well as ´user´s need´ awareness.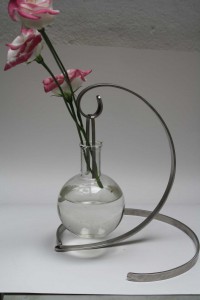 ---
Abutilon
The craftsmanship of the sculpture allows elegancy, and at the same time, the original design pleases the eye with its curves and gentle sweeps. Straightness with round corners, openly and with a swing. Which sculpture model is preferable, is ultimately a matter of taste and imagination.